Want to join our BEFORE YOU KNOW IT fan campaign?
We're collecting photos from various folks who have seen the film with a quote stating why they liked it or think other people should see it. We're looking to gather folks of all ages, races, genders, locations, professions, etc.
Do you think you or anyone you know who's seen the film would interested in participating? We're looking for "everyday people" so it could be a friend, neighbor, co-worker, relative, etc anyone who has seen the film and liked it as well.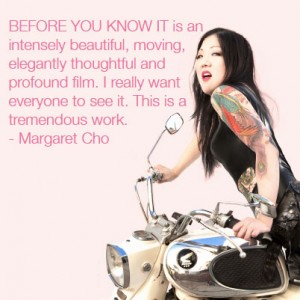 All we need is a simple quote and a "headshot" or photo w/ a more blank background would be great. We'd like to include name, profession, location and age (optional) if possible but not absolutely required. Folks can email the information to info@beforeyouknowitfilm.com